Telecom Solutions
Pratap Group is well equipped with highly qualified and experienced Engineers / Technicians and all necessary tools, test equipment for execution of various Telecom projects on India basis. We have undertaken various projects from various reputed Telecom companies like players like Idea, Vodafone, Huwavai, MTNL, Police Wireless etc.
PRATAP INFRATEL LTD offerings in this domain can be grouped under the following headings:
Site Acquisition :  PRATAP INFRATEL LTD has employed people who can acquire the sites based on the guidelines by the Operator. This is the most preliminary process in the infra rollout. The sites have to be cleared on the legal guidelines set by the operator. Various aspects are vetted that would make the site feasible for building. Also the electricity power required to operate the equipments should be easily made available.
Site Permissions :  PRATAP INFRATEL LTD has Liasioning officers who work with the various government bodies to acquire the necessary permissions. The permissions may include:
Municipal Authority / Local Authority
Electricity Board
Pollution Board
Site Design :  PRATAP INFRATEL LTD engineer will make a preliminary site layout depicting the positioning of shelter, tower, DG, earth pits etc., based on whether it is a RTT or a GBT site. Structural stability of the building or soil testing is carried out. The foundation designs are then prepared for the Tower, Shelter and the DG.
The electrical specifications are mostly fixed by the operators the same is vetted and changes if any are suggested to the customer.
Site Build :  PRATAP INFRATEL LTD employs qualified civil engineers who monitor the quality and the pace of the foundation works. This will ensure error free foundations and will avoid reworks which consume lot of project time. PRATAP INFRATEL LTD has a quality check list for the activity and the same is maintained for each and every site executed.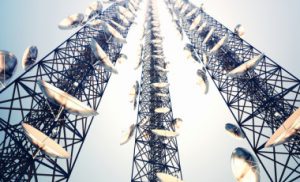 PRATAP INFRATEL LTD also supplies quality shelters having very low cost and consuming less of power saving electrical & DG load. The insulation of Polyurethane gives longer life to the shelter.
The Electrical part is monitored and implemented by qualified Electrical engineers who ensure the specifications are maintained. Trained electrical contractors are deployed for the actual implementation of the electrical works.
Earthing is the most important but the most ignored part of the site build activity. The performance of the equipment highly depends on how good is the earthing system. PRATAP INFRATEL LTD ensures the earthing is done as specified by the customer.
Erection of Towers is monitored by qualified Mechanical Engineers who understand the erection drawings and are well versed with the forces and the tensile strengths. The Tower material is segregated on the ground and missing material if any is immediately reported. This reduces the time as efforts are there to ensure all the material is present before the erection team is deployed. Similarly other Class A material erection/commissioning is carried out. Every activity has got a Quality checklist and a strict adherence to the Quality process is maintained.
Site Acceptance Test : PRATAP INFRATEL LTD has a process to carry out Pre AT with the help of our own Quality Engineers. This reduces the Customer AT punch points and helps in faster handover of site to the end customer.
Supply, I & C of Class A Material :  PRATAP INFRATEL LTD has the capabilities to source the class a material like Tower, Shelter, DG, AC, Fire Alarm system, stabilizers etc. We have got exclusive tie ups & relationship with the various manufacturers in the field.
Scope of our work in terms of our services
RF Planning & Drive test
Installation of BTS / MW Equipment
RF Antenna Installation
Testing and Commissioning of BTS / MW equipments
Electrification in shelters of cell sites
Installation & Commissioning of Multiplexers in MSC, BSC and Cell Sites
Integration with existing network and optimization
Earthing System
Experience in Active Installation Service
BTS Site Installation, Commissioning & AT
Terms of our schedule services
Daily Schedule: Attending Alarm, Diesel Filling
Weekly Schedule: Weekly logs of visit record for DG, EB, PMU, AMF reading
Monthly Schedule: Preventing maintenance of DG, AMF, PMU, Battery Bank, SMPS, Aviation Lamp, LA, Fire Alarm Shelter, A.C., etc.
Quarterly schedule: Shelter check for air tight and water leakage, earthing system maintenance
Half yearly schedule: Tower Maintenance As and when required: Alarm, DG Fault, Preventive Maintenance.
Active- O&M Activities
Monitoring 24×7 radio access network, transmission network and core network.
Corrective and Preventive maintenance of all network elements as per SLA.
Alarm handling and fault verification
Maintain KPI 99.99%
Supply and use of test equipments for O&M Activities.
Microwave and Antenna angle orientation and pitch inspection.
Transmission system maintenance.
Check and maintain ODU and IDU connectors
Spare parts management
Passive - O&M Activities
Round the clock (24 X 7) operations ensuring a more than 99.99 % uptime
Preventive maintenance of Passive Electrical equipments
Breakdown maintenance of Passive Electrical equipments
Alarm Management
Coordination with OEMs and other agencies
Mobile DG Requirement
MIS & Documentation
Maintenance of Civil Infrastructure
House keeping and Cleanliness of sites
Diesel filling at the sites
Electricity Bill Payment
Site Rental distribution
Tax payment to local authority ( If any )
Site Access, security & key management
Telecom Infrastructure Services
Site survey & RF Planning
Site Engineering Liaison with Electricity Board Authorities, Local Authorities for necessary permissions.
Obtaining of No Objection Certificate wherever required.
Quality check on all items used /deployed.
Provision of 24 x 7 security at site.
Scheduling and Logistics of supply of various equipment.
Monitoring all the activities on daily basis and reporting through a MIS.
Acceptance Testing.
Site Up gradation with relevant Legal Formalities.
Client